Darra Wray is a business professional with more than 25 years of practical business and finance experience and an MBA from the Anderson School at UCLA.  In 2018, she became a Certified Senior Adviser (CSA) and left her role as a finance executive to launch My Care Companions.
In addition to her business background, Darra also has over 25 years of personal experience as a family caregiver and patient advocate and has had a life-long interest in healthcare.  She developed a true passion for family care giving and elder care services through her personal life experiences. 
As the CFO of a large non-profit organization, Darra saw how reliant businesses have become on immediate and secure access to information.  Yet, as the CEO of her family, she realized that she had failed to see  how important this same access was for her family information.  She learned the hard way that she often did not have the information she  needed to manage and support her family.
Darra developed the My Data Diary+ family information management tool and set out on a mission to change the personal data management paradigm.   My Care Companions provides education, tools and resources to caregivers so they can focus more of their time and energy caring for their loved ones.  She invites you all  to join her revolution to liberate your data!     
Dee founded Life Changes Elder Care Consulting after experiencing the challenges of helping her parents move from an independent lifestyle to assisted living due to infirmity and memory loss. She saw very clearly what many others have seen — the lack of readily available information and resources for helping a senior family member. It became clear to her that with our aging population, many others would also find themselves feeling clueless and overwhelmed with the responsibilities of senior care giving.
Her training and background in both counseling and human resources management and first-hand experience with her changing role in family inspired Dee to turn her experience into a way to help others in similar situations. Life Changes Elder Care Consulting was founded to help those needing guidance and support on senior care issues by providing professional geriatric care management that helps with planning and coordinating the care of the elderly to improve their quality of life and maintain their independence for as long as possible. Life Changes works with families around the country to assess, select and manage the specific needs of our elders while giving family caregivers the professional help you need to manage and support the needs of those they love.
Dee is a NACCM Certified Care Manager (CMC), earned a BS in Psychology from the University of Utah and a MS in Marriage and Family Therapy from the Phillips Graduate Institute.  She comes to this profession from 30 years in corporate America as a Human Resources Executive with extensive experience in interpersonal dynamics, crisis management, conflict resolution, mediation, benefits, and health and safety. She worked as a Marriage and Family Therapist for six years. She has been a caregiver for many years to her parents and others, and personally understands the demands and emotional turmoil of care giving and the tolls it takes on you, your aging loved one and the family.  She is a court ordered Guardian and Conservator, experience with the legal and medical system.  She is a certified Elder Mediatory and volunteer for the Alzheimer's Association.  Dee is currently the President of the board for the  Idaho Guardians and Fiduciary Association.  She previously served on the board for Friends in Action, a non-profit providing respite caregiving; JAVA, the Justice Alliance for Vulnerable Adults. She is an Advanced Professional member of the Aging Life Care Association™.
Donna Rogers has worked in the health care community for the past 11 years and has been a licensed real estate agent since 2005.  She is a Senior Real Estate Specialist (SRES) and has a passion for helping seniors avoid the crisis that aging can oftentimes create and to help them find answers.  In 2020, Donna was chosen as the state and local winner of Idaho's Best Real Estate Agent. Donna enjoys educating the community, other realtors and healthcare professionals about different resources that are available to seniors that will assist them to age safely, with quality of life and dignity. 
Donna is also on the Canyon County Board of Guardians as a volunteer guardian for those who have no family to advocate for them or to make decisions for them regarding healthcare.  She is an active member of JAVA (Justice Alliance for Vulnerable Adults) an organization that educates professionals about detecting and preventing elder abuse and financial exploitation. 
Donna's mission is to improve the lives of seniors through caring service, education and support.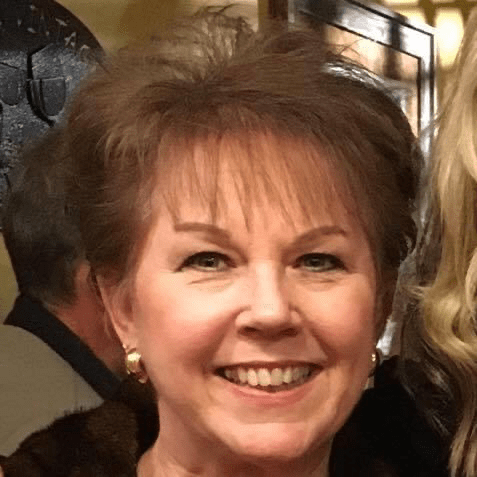 Kathy Lacina
Director
Community Engagement Chair
Kathy Lacina is a community outreach specialist for senior living communities.   Most recently, she was the Sales Director for Revel Eagle, an over 55 senior living community in Eagle, ID. Her career has spanned decades of working in the retail and technology industries. She entered the senior care industry and discovered her passion for serving the seniors in the Treasure Valley. Her positions in home and health care have given her an added perspective on the challenges that seniors face as they continue on their life journey. Her position as sales director at Revel allowed her to draw from all those experiences when helping seniors find their forever home.
Kathy has served on several committees relating to senior care in the Treasure Valley including Idaho Guardians and Fiduciary Association, HAPPEN, Idaho Health Continuum of Care Alliance and LEARN.isa 
Mary Bruno-Mlot is a Community Engagement Specialist in the aging services industry in Boise, Idaho.  Building on her education in Sociology from Western Illinois University, Mary has built her career in the healthcare industry with a focus on community and population health.   Mary's experiences in Healthcare Marketing, Physician Services, and Business Development prepared her well for her most recent role as the Community Engagement Manager responsible for launching DispatchHealth into the Boise market. 
Mary has served as a Standardized Patient for the Idaho College of Osteopathic Medicine and is passionate about improving the quality of healthcare for all patients in all care settings.
Patricia K. Flanigan has worked in higher education for over 28 years. She holds a doctoral degree in Organizational Leadership from the University of La Verne as well as a M.A. in Latin American Studies and B.A. in Anthropology from the University of California, Los Angeles. Before retiring and moving to Idaho in 2015, she served as the dean of online education and learning resources at a large community college in Southern California.
She currently consults in higher education, volunteers for AARP, and participates as Affiliate Faculty for Boise State University. Since February 2017, she has been the founding director for Smart Strategies for Successful Living, a community-based website designed to promote quality aging. As an educator, her focus is to inspire others to live and age well.
Mary Holden is a Senior Real Estate Sepcialist with Red Pheasant Realty.  She has a passion for  helping older adults and their families work through the daunting process of transitioning to a new living situation.  She understands the stress of leaving a home that you can no longer care for, and has  the contacts with other professionals that can help decide what to do you with your treasures and how to find the best living situation for you.  Mary works with families to create and implement the plan for making a move as seamless as possible.
Mary also holds a Graduate Certificate in Gerontology and serves as a senior advocate with leadership roles in both the Idaho Caregiver Alliance and the Justice Alliance for Vulnerable Adults.  She works with a network of organizations and individuals to expand opportunities for respite for caregivers and to prevent elder abuse through action and education.