Darra Wray is a business professional with more than 25 years of practical business and finance experience and an MBA from the Anderson School at UCLA.  In 2018, she became a Certified Senior Adviser (CSA)® and left her role as a finance executive to launch My Care Companions.
In addition to her business background, Darra also has over 25 years of personal experience as a family caregiver and patient advocate and has had a life-long interest in healthcare.  She developed a true passion for family care giving and elder care services through her personal life experiences. 
As the CFO of a large non-profit organization, Darra saw how reliant businesses have become on immediate and secure access to information.  Yet, as the CEO of her family, she realized that she had failed to see  how important this same access was for her family information.  She learned the hard way that she often did not have the information she  needed to manage and support her family.
Darra developed the My Data Diary+ family information management tool and set out on a mission to change the personal data management paradigm.   My Care Companions provides education, tools and resources to caregivers so they can focus more of their time and energy caring for their loved ones.  She invites you all  to join her revolution to liberate your data!     
Dee Childers, MA, CMC
Vice President /
Secretary
Community
Education Chair
Dee founded Life Changes Elder Care Consulting after experiencing the challenges of helping her parents move from an independent lifestyle to assisted living due to infirmity and memory loss. She saw very clearly what many others have seen — the lack of readily available information and resources for helping a senior family member. It became clear to her that with our aging population, many others would also find themselves feeling clueless and overwhelmed with the responsibilities of senior care giving.
Her training and background in both counseling and human resources management and first-hand experience with her changing role in family inspired Dee to turn her experience into a way to help others in similar situations. Life Changes Elder Care Consulting was founded to help those needing guidance and support on senior care issues by providing professional geriatric care management that helps with planning and coordinating the care of the elderly to improve their quality of life and maintain their independence for as long as possible. Life Changes works with families around the country to assess, select and manage the specific needs of our elders while giving family caregivers the professional help you need to manage and support the needs of those they love.
Dee is a NACCM Certified Care Manager (CMC), earned a BS in Psychology from the University of Utah and a MS in Marriage and Family Therapy from the Phillips Graduate Institute.  She comes to this profession from 30 years in corporate America as a Human Resources Executive with extensive experience in interpersonal dynamics, crisis management, conflict resolution, mediation, benefits, and health and safety. She worked as a Marriage and Family Therapist for six years. She has been a caregiver for many years to her parents and others, and personally understands the demands and emotional turmoil of care giving and the tolls it takes on you, your aging loved one and the family.  She is a court ordered Guardian and Conservator, experience with the legal and medical system.  She is a certified Elder Mediatory and volunteer for the Alzheimer's Association.  Dee is currently the President of the board for the  Idaho Guardians and Fiduciary Association.  She previously served on the board for Friends in Action, a non-profit providing respite caregiving; JAVA, the Justice Alliance for Vulnerable Adults. She is an Advanced Professional member of the Aging Life Care Association™.
Tina Barnett is a Certified Senior Advisor (CSA®) and co-founder of Elderberry Care, a consulting firm with a focus on assisting older adults with technology. Tina has a passion for helping older adults and caregivers harness technology to enhance and improve their lives. 
Tina is a trainer and administrator of LEARN's technology pilot program delivering free technology training to older adults in the Treasure Valley. This program is in partnership with OATS and Senior Planet, charitable affiliates of AARP.
Texas born and raised, Tina has a BA in Business Administration from the University of Texas at Tyler. She considers herself a true outdoors-loving Idahoan after almost three decades of living and raising her family in Boise. As a co-founder of Creatures of Light Productions, Tina has consulted to numerous nonprofits helping raise awareness by engaging audiences through compassionate storytelling via film, social media and direct donor outreach, working with Ballet Idaho, Big Brothers and Big Sisters of Southwest Idaho, Ventana Sierra, and others, as well as serving on the Board of Directors of Idaho Media Professionals.
Don Azevedo
Director
Membership Chair
Don Azevedo is a Financial Advisor who specializes in Managing Retirement risks and helping you not run out of money in retirement. Don is CLTC Certified, (Certified Long Term Care Planning), and AARP Agent Certified. Working with mature retirees is an area of focus. He has 30-plus years in Project Management in High Tech Manufacturing Equipment, Locomotive Manufacturing, Industrial Cleaning Equipment and Software Migration. These project management skills match up very well with building a plan for retirement. Don has been an Idaho resident since 1979, and has 5 great kids and 10 fantastic grandchildren who provide many happy and fun moments.
When he gets the chance, he likes to wet a line and strum a few chords on his guitar around the campfire.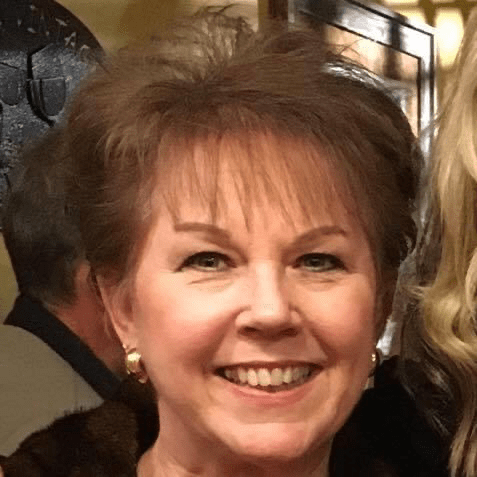 Kathy Lacina
Director
Community
Engagement Chair
Kathy Lacina is a community outreach specialist for senior living communities.   Most recently, she was the Sales Director for Revel Eagle, an over 55 senior living community in Eagle, ID. Her career has spanned decades of working in the retail and technology industries. She entered the senior care industry and discovered her passion for serving the seniors in the Treasure Valley. Her positions in home and health care have given her an added perspective on the challenges that seniors face as they continue on their life journey. Her position as sales director at Revel allowed her to draw from all those experiences when helping seniors find their forever home.
Kathy has served on several committees relating to senior care in the Treasure Valley including Idaho Guardians and Fiduciary Association, HAPPEN, Idaho Health Continuum of Care Alliance and LEARN.
Monica Miller, CSA
Director
Membership Chair
Monica Miller is a Certified Senior Adviser (CSA)® and former co-owner of CarePatrol of Boise. She also holds a Master of Science in Nursing and is a Registered Nurse and Certified Public Health Nurse. Monica grew up in the Treasure Valley in Idaho before venturing globally for her advanced education. She earned a B.A. in Communicative Disorders and conducted clinical research in Audiology before pursuing a career in nursing. While her focus began in Adult and Geriatric Acute Care, with raising two young children, her career shifted to the pediatric and family population. Monica earned her Credential in School Nursing and found great joy in working with families, educators, and providers while delivering health education, direct care, and care coordination in the community. She was the Health Services Coordinator for a large school district, managing a team of nurses and serving as the COVID-19 Liaison for the district with county public health and office of education.
Monica is blessed to call Boise "home" once again and grateful for the opportunity to provide education and support to families in our community. She is passionate about working with seniors, caregivers, and providers, and collaborating as a community to support one another. As a member of the Society for Certified Senior Advisors, she upholds industry best practices and advocates for the professionalism and quality service the public deserves.
Mary Mlot is the Molina Healthcare of Idaho, Senior Community Engagement Specialist. She earned her Bachelor of Science degree in Sociology from Western Illinois University, and in 2020, received her Value-Based Healthcare Certificate of Completion from Boise State University. In 2018, Mary and her husband Matt moved to Boise, Idaho from Littleton, Colorado.
Mary's healthcare career includes community engagement, business development, provider relations, marketing, sales, and strategic planning roles at hospitals and health systems, skilled nursing facilities, a multi-specialty physician practice, a mobile urgent care company and a managed care organization. Additionally, she was a Standardized Patient for the Idaho College of Osteopathic Medicine (ICOM) and Idaho State University (ISU-Meridian), allowing medical students to practice their skills and prepare for real life encounters in a simulated environment.
Mary is on the Board of Directors for LEARN Idaho and Idaho Health Continuum of Care Alliance (IHCCA) and she is an active member of the Southwest Idaho Area Agency on Aging and the Idaho Caregiver Alliance advisory councils. Mary is committed to improving the health and well-being of people, communities and systems through collaboration and developing trusted partnerships.